My time in London was . . . well, brilliant, to put it in
Bri'ish
terms. I knew as I began my long journey home that people would be asking me what my favorite "part" of London was, so I came up with a few ideas. But after I got home and people began asking the "favorite" questions I realized that my answers were just too long for someone who was expecting a short response.
So I began making a list of my favorites under different categories to organize my thoughts. I must admit that I got the idea to post my favorites on my blog from a friend who was with me in London. So enjoy my top favorites (out of may) from life in the UK.
P.S. - I didn't include our trip to Paris (except for one painting which I just couldn't resist including). My top five are in no particular order.
Top Five London Experiences
Places in the City
Hyde Park

Right next door, huge, and beautiful. I loved going to the park and pretending to read while really watching adorable families wander and play.
Portobello

Road
I loved the people watching, the exploring, antiques . . . especially the old books! Even though Saturdays were crazy the atmosphere was great.
I can't even explain to you how much I love this place. There is just something about the fountains, the statues, the traffic, the museum, Big Ben in the background (which, in this picture is covered by the spray of the fountain) . . . the list could go on and on.
Thames (especially near Parliament)
The best walk ever, especially at night.
Walking across the Millennium Bridge (especially on a Sunny Day)!
A view of the
Millennium
Bridge with St. Paul's in the background. It's pedestrian only so it was relaxing and the views were great . . . the river, St. Paul's, the Tate Modern, the Globe, sun, it just makes me smile to think about it. Just a note of interest: If you pay attention to the new previews for the upcoming Harry Potter film you can watch the
Millennium
Bridge be destroyed!
Cathedrals

The first Cathedral I ever visited. I was enchanted. But I didn't know if I was enchanted by the cathedral or by being in England at last, until I visited it a second time with the program. I
definitely
loved the cathedral.
Since I was young my parents have told be about Westminster Abbey where "a bunch of famous people were buried in the walls and floors" and I had this image in my mind. It wasn't as dark and mysterious as I expected and I loved it even more than I thought I would. Don't miss Poet's Corner!
Known as "Sin-
Pull's
" (my closest guess to the spelling of the British pronunciation). There is nothing like St. Paul's. From the
pidgins
(feed the birds!) and businessmen on the outside to the soaring ceilings on the inside, St. Paul's is a defining landmark of London.
"Come
flyin
' in Winchester Cathedral . . ." To be honest, by the time we got to Winchester it was near the end of the program and we were
tired
of touring cathedrals. But I grew up on the Crosby, Stills and Nash song: "Cathedral" and it has been on my list of places to visit. I picture above is actually of the crypt. When they built the cathedral they didn't take into account the water table and so it fills up with water for most of the year, drying out in a good summer. They have placed a statue down there that looks really cool reflected in the water.
A romantic place. Romantic in the sense of the Romantic period. Tintern abbey was dismantled during the Dissilutionment of the monasteries during the Protestant Revolution and the ruins were made popular again by poets of the Romantic period such as Wordsworth. When we visited the abbey it was beautiful, with fall colors all around the valley and the abbey open to the fresh air.
LDS

London Temple (okay so it's not a cathedral but it was up there on the list)
The Temple is beautiful, the grounds are British, and the Spirit is amazing.
Favorite Museums/Galleries
I visited the National Gallery the most out of the many art galleries I saw on the program . . . can you tell I loved it?
Nate and my Dad went to the Cabinet War Rooms when the family was in London (the girls visited the V&A fashion exhibit). After we met back up, Nate just raved about how awesome the War Rooms were . . . strange for my museum hating brother, but he was right. When I visited the museum with the program it kept us entertained for hours.
Merseyside

Maritime Museum, Liverpool
It was so interesting to learn about the emigrants of the UK, it's part of my history. But the museum held so much more, like the slavery exhibition, I felt a special
connection
between that exhibit and my experiences in Ghana
earlier
in the year.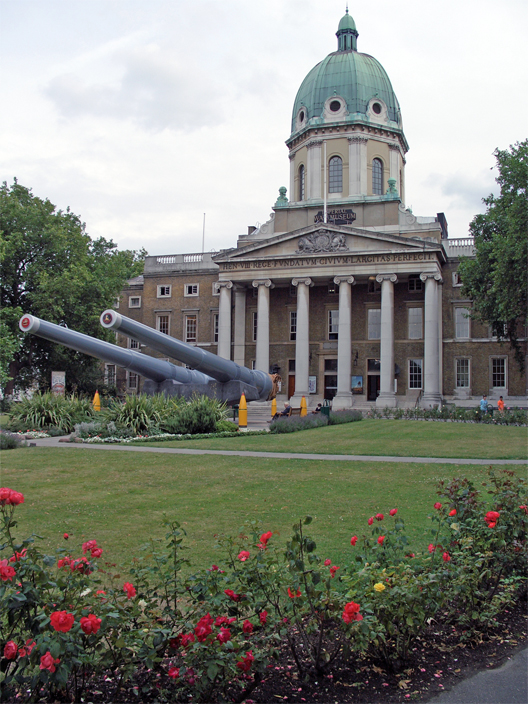 I wish I had known about this museum when my family was in London. My brother would have loved it. I didn't have much time to explore this museum but the parts I did see were amazing. They have actually built trenches in the basement so people can understand the "trench experience" of WWI. They also have an amazing exhibit on WWII that brought me to tears. I walked into the exhibit on modern warfare/
genocide
called "Crimes against Humanity" and had to immediately leave. It's so important that we never forget.
Every time I visited the British Museum my feet ached by the time I left. But where else can you see so many world treasures?
Great UK Cities/Towns
It's home!
Make sure you pronounce it with a long a, like ah, you'll sound like a tourist if you don't. Bath was great . . . from Roman history to Jane
Austin
. Be sure to try traditional British tea (they have very good infusions, or herbal tea, there too) at the Pump Room.
Bibury
was my first experience with the British countryside and I fell in love.
The reason I fell in love with Wales. In my head I still see Wales as rugged, mystical, and enchanting. And the people are amazing, very unlike the reserved Londoners.
Charming. Home of the
Bronte's
.
British Nature
Stourhead


Probably the most beautiful gardens I have ever seen, actually, not probably, they are the most beautiful gardens I have ever seen. This is how I imagine the Garden of Eden.




The Lake District
If I could pick anywhere in England to have a vacation home it would be in the Lake District. There were actually "mountains" or what can only resemble mountains in the UK, and the lakes. We took a long walk through the hillsides to Dove Cottage, home of the Wordsworth's. Beautiful hiking area with amazing views.
Lands End Cliff walk . . . and swim
When I think back to our first trip on the program it still feels like a dream. It didn't even feel like we were in the UK, it felt more like we were touring the Mediterranean. We had the perfect weather and got to swim in the English Channel/Atlantic Ocean.
This was awesome!!! When we showed up at the coal mine we thought we were just going to see a museum about how important the coal industry was for Wales (a little miscommunication between the professors and the students) it turned out that it was much cooler. They took all batteries from us, which included cameras, watches, cell phones, etc. . . . they didn't want any sparks/fires down there. They they hooked us up with a helmet (light included) and a special battery pack to make the light on top work. Then they loaded us up into a tiny coal-shaft elevator and lowered us 200+ feet under the ground. The tour was amazing, and we got to see how dark it really is down there with no lights on. The excitement really happened as our tour group stopped for a moment to listen to our guide. As he was talking, a few of us heard some singing down a side tunnel so a couple girls went to investigate while two of us waited outside the tunnel. When the two investigators returned we realized the group had moved on and we didn't know which way they went. So we were lost deep underground for about a minute until our tour guide came and found us. Nice.
Even though I love London, at heart I am a girl who loves open spaces and nature, so this walk was a great break from the city. We enjoyed the wild blackberries along the way.
Historic Sites
One of the wonders of the world. There's really not much you can do here other than looking at the amazing formation, but it is worth the trip. You are so close to the
Cotswolds
or Bath at this point that you should probably incorporate the trip into a bigger exploration adventure.
Blenheim Palace


I actually liked Blenheim palace better than Windsor Castle, it had more character, plus grounds you could explore. This is where Winston Churchill was born and has connections to the Spencer family (you know, Princess Diana?).



Warick

Castle




Warick

was cool to see different phases in a castle's history. It's kind of a tourist spot now but still entertaining.



Albert Dock
Albert Dock is an amazing place to contemplate your heritage. I can't imagine sailing out of the harbor and watching as your home disappears into the distance.
Chatsworth



Chatsworth was a fun mix of modern and historical. There was plenty of history shared but there was also a lot of modern art, it had a fresh atmosphere. If you visit don't miss the sculpture gallery, it includes the bust of Mr. Darcy from the new Pride and Prejudice film.
Dance and Music
Handel's Messiah

I anticipated this performance all semester and it really was amazing. If you ever get the chance to see a performance at the

Barbican

go! If you ever get the chance to see Handel's Messiah performed go!


Evensong at Christ Church
Choir boys. A must do in England.
Beethoven's Violin Concerto & Mahler
Even though I enjoyed Beethoven I loved Mahler.


Aida (Opera)

Hey, I'm not really an Opera kind of girl but it was a once in a lifetime

specticle

.


Swan Lake
A good ballet performance every once in a while is a great idea. I love to watch the movement and grace of the performers.
Paintings
JMW

Turner - Sun Setting Over a Lake (Tate Britain)
Really, I love most of Turner's watercolors, especially this one and Rain, Steam and Speed. I've heard professors tell me that reproductions are nothing like the originals . . . but I've never understood what they meant until now.
Cuno

Amiet

- Snowy Landscape (Musee d'Orsay)
This is my one exception to the "UK only" rule. I LOVE this painting. It's a large painting, over four square meters. When you see the painting from a distance you see a huge mass of white with only a grey line across the top, it isn't until you get closer you notice the skier. It is a commanding painting and immediately stuck with me.
Akseli Gallen-Kallela - Lake Keitele (National Gallery)
This painting reminded me of one of my "homes," Jackson Lake. I would walk past it in the National Gallery whenever I could because I could just
feel
the glass under my ski.
Monet - The Thames Below Westminster
This is one of my favorite scenes in real life. So to see it in painting made it one of favorites.
Rembrandt - Woman Bathing in a Stream
Like Turner, I love pretty much anything from Rembrandt. I just love the dark, mysterious backgrounds and the lighting surrounding the figures of the works.
At the end of the semester we had a section on modern art. Some of it I loved, other parts were interesting but I wasn't drawn to the pieces. I was just picky. But the modern art pieces that I really loved were the ones that experimented with color and texture, such as Rothko.
Plays
I've been waiting to see this play for a very long time. I love the music and now I love the play too!
I was in awe of this play. I was a WWII story about a boy and his horse in the war, but it wasn't the story that was so amazing. It was the production. The play used life-sized horse puppets. It took three men to control the puppets and the horses looked so real with all the right mannerisms, ear movements, tail flicks, head tossing, etc.
Before I went to see this play in London I hadn't heard any of the music and I didn't know the story line at all. I know, my friends said that it was a sin too. I ended up loving it!
Shakespeare is so much better when performed. Plus, David Tennant . . . need I say more?
I hadn't heard of this play before London. But it was hilarious, plus we saw it as groundlings in the Globe!
Food
The best natural frozen yogart in the world! One of their slogans: Snogging is Good for You!
The best Gelato we found in London. The workers came to know the BYU students.
Amish Oatmeal

When we were lucky enough to get Amish Oatmeal for breakfast it was the only time all the girls would wake up and rush to breakfast at 7:30 am. Since I was on the first floor with my roommates, as soon as I would realize that we were having Amish Oatmeal for breakfast I would run back into the room and whisper "It's oatmeal!" and the girls would roll out of bed immediately (like zombies), throw a sweatshirt on and hurry to get in line. It was quite the scene.


Pub Food

Cozy, warm, order at the bar. We were often known as the "tap water girls" because we would come in with a pretty large group for a pub (5 or 6 girls) and only order food and tap water. One bar tender asked after the 4th girl ordered a glass of water: "You do know this is a pub?"


Hot Bread
Hot bread was served every night with dinner. It was so delicious but horrible for us all. Mmm . . . make me fat baby!
Other
Left to right: Me, Kayla, Kaitlyn, Hailee, Laura S., Dasily, Laura C., and Bethany. We bonded immediately (unlike some rooms that never really bonded at all) when, on the first night we decided to all pile on Hailee's "shorter-than-everyone-elses bed" and Hailee decided that she wanted to rearrange the room at midnight. We love each other!
The Tube

"Mind the Gap!" The best way to get around the city.


Music on the Underground

The soundtrack to my life. Musicians sit in the underground and play for any donations they can get. I loved stepping off a train and hearing music wherever I went. I felt like I was in a movie everytime.
The Accent

Who can resist the accent? I miss the accent so much that when I hear it now I freeze and have to stop and listen for a mo'.


Student Discounts!

There are Student Discounts everywhere in London. I've started asking stores here if they have them because they were so brilliant. Clothes stores would give students 10% off, even on sale items!!! But plays were the best. It wasn't unusual for us to stand in line for day-of tickets and get 6th row seats for 20 pounds while the couple behind us can only get bad seats for 45 pounds.


Church
Yes, by the end of the program I was tired of traveling for an hour and a half only to get to the church building a half hour early, but the Saints of London are nothing but amazing. Our ward was held in a primary school, Sacrament meeting was held in the gym, Relief Society was held in the cafiteria amongst the High School Musical posters telling the kids to eat their food. I spent most of my time upstairs in the music room with the primary. The kids were adorable.
Polite Requests

The British are known for their politeness. If you bumped into someone they would end up apologizing for your mistake. Museums often had signs posted stating: Please try not to Touch. But my favorite was announced before any performance when they would ask for cell phones to be turned off and then state: Please keep coughing to a minimum.


Popular Culture
From everything Harry Potter, such as Platform 9 3/4, to movie premiers, street fairs, etc. we never got bored.